This is a condensed version of the detailed presentation on the mathematical modeling of the Coronavirus global pandemic, which uses an epidemiological approach to the tracking of the spread of the virus globally, by looking at 10 different regions (countries/cities). The full presentation contains mathematical details of the approach and a more detailed discussion of various factors that influence the growth and spread of the virus.
This article highlights only the results of the application of this model, called the MSIRD (Modified Susceptible-Infected-Recovered-Died) model, to 10 different regions: Spain, Italy, France, Germany, the UK, New York City, India, Australia, New Zealand, and South Korea.
For more details, view the slideshow below.
01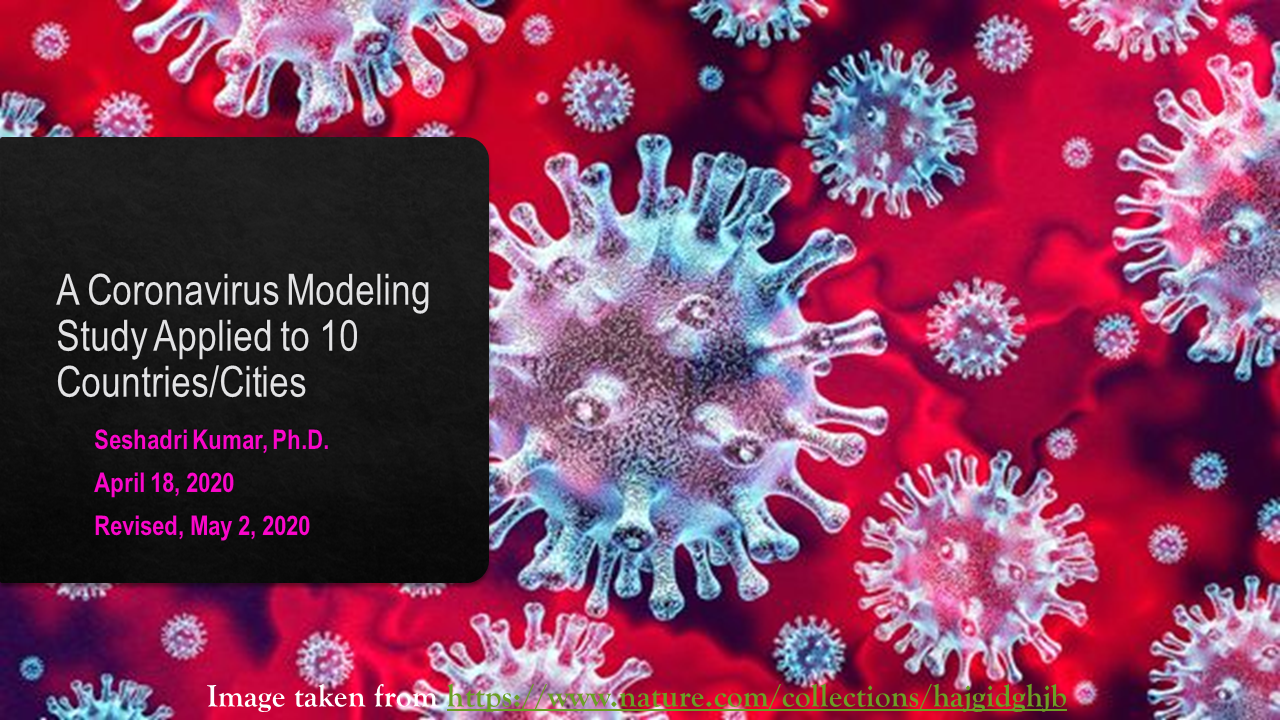 Slide One
02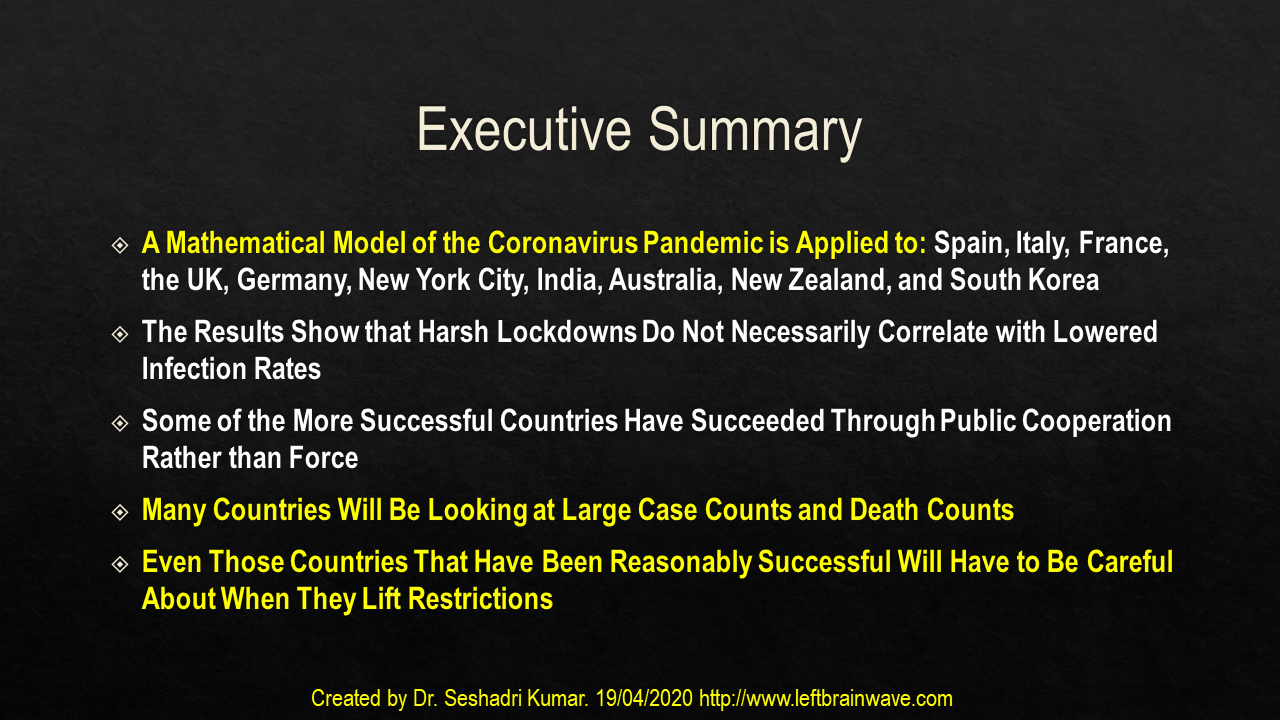 Slide Two
03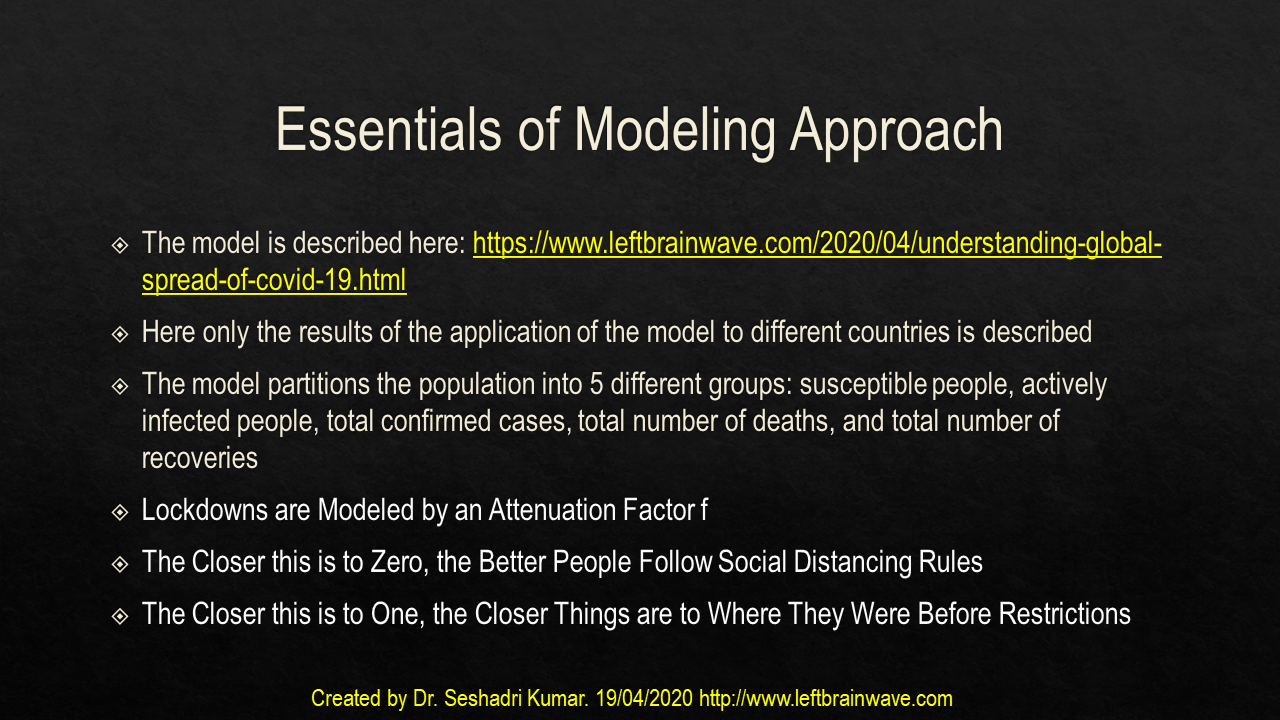 Slide Three
04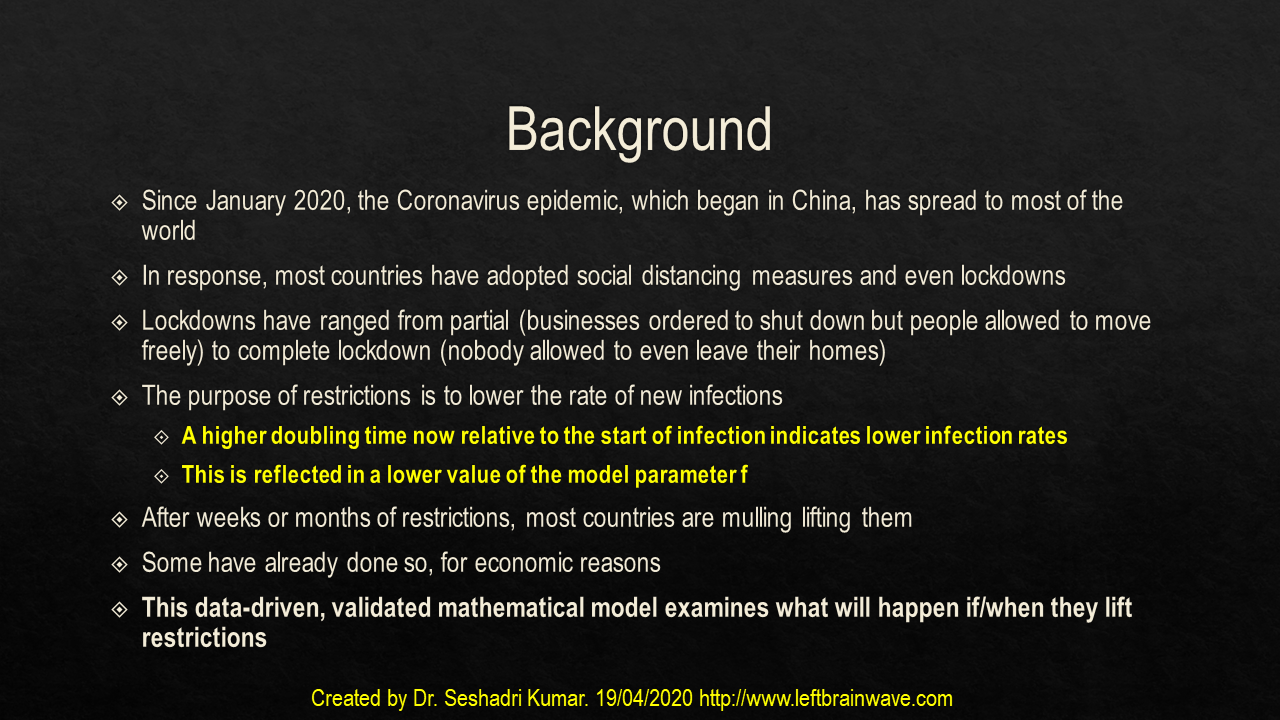 Slide Four
05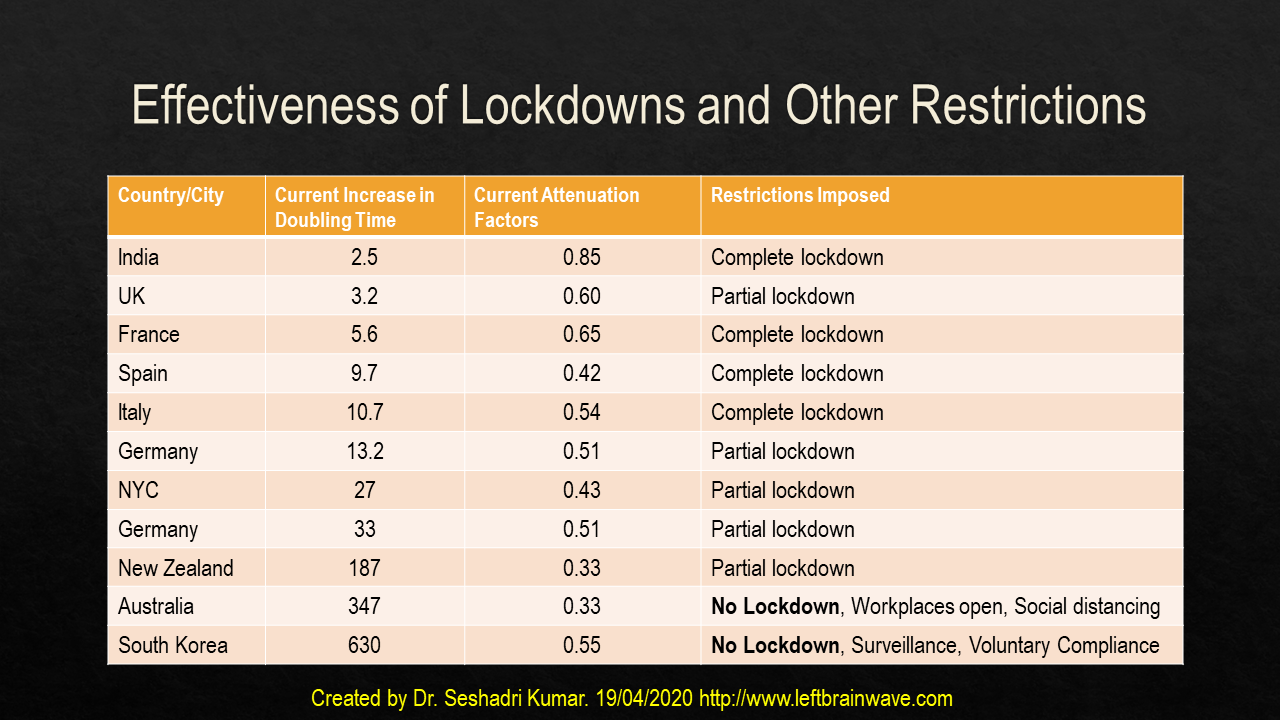 Slide Five
06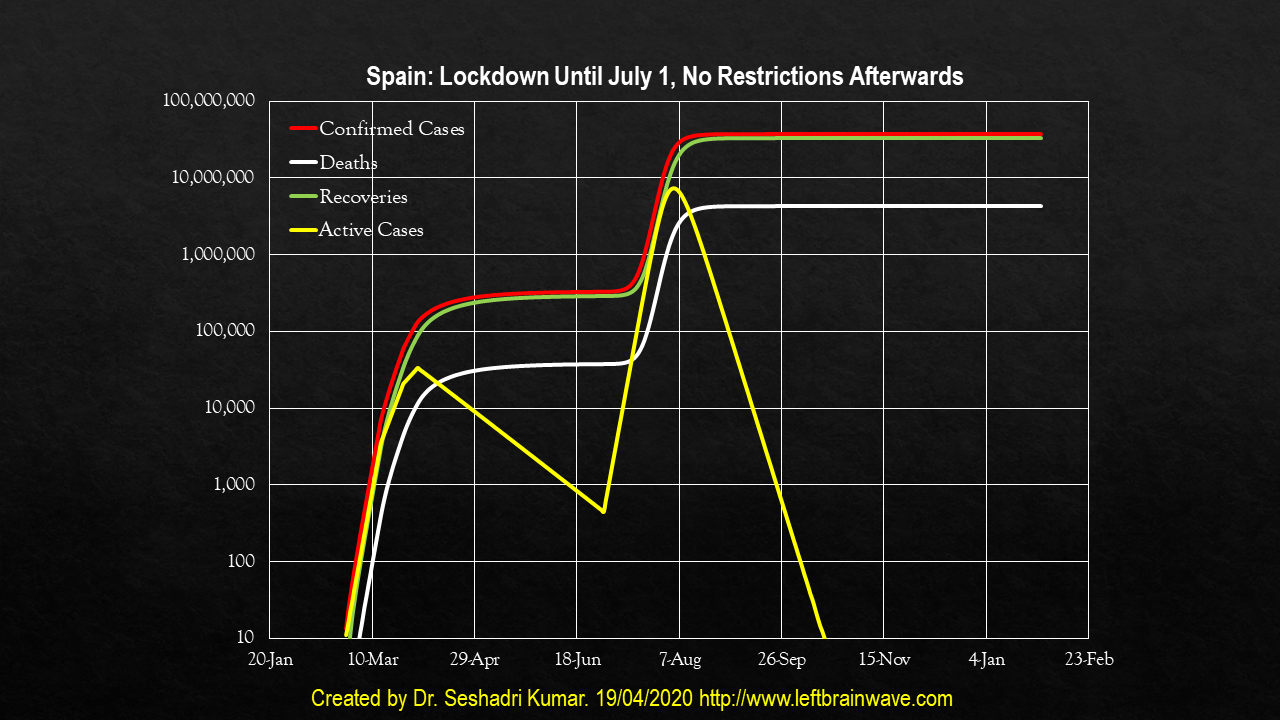 Slide Six
07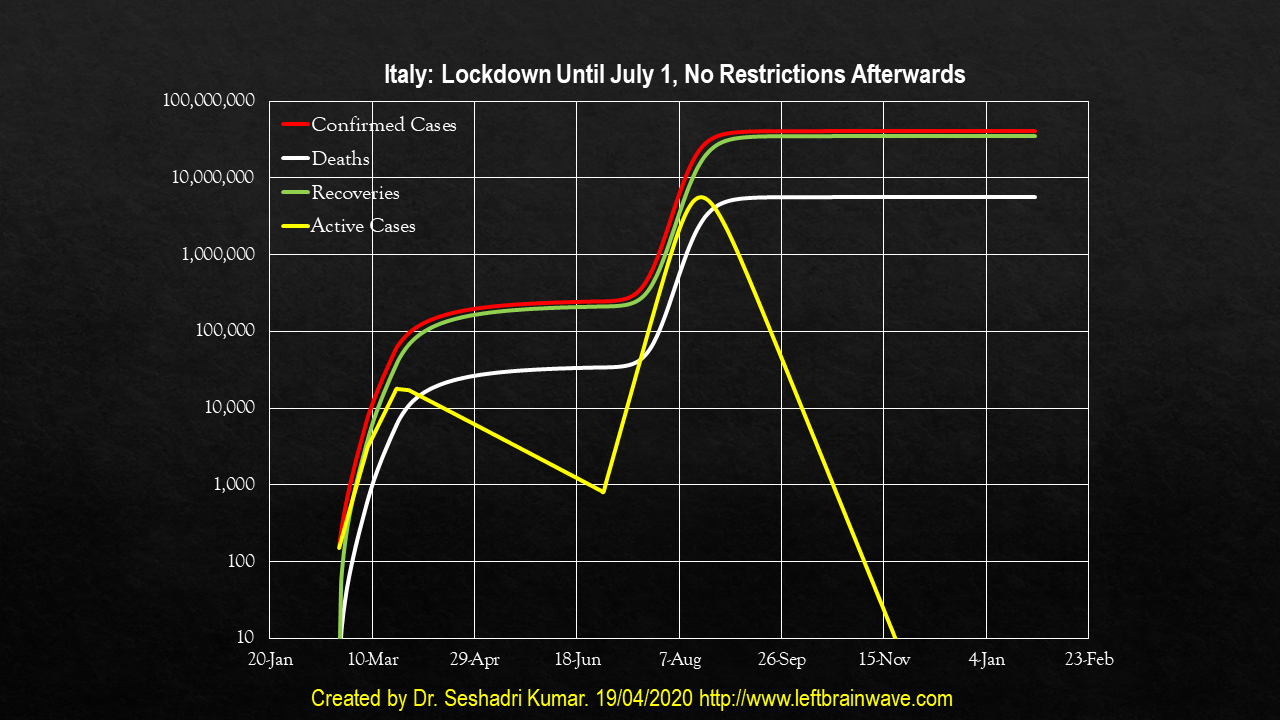 Slide Seven
08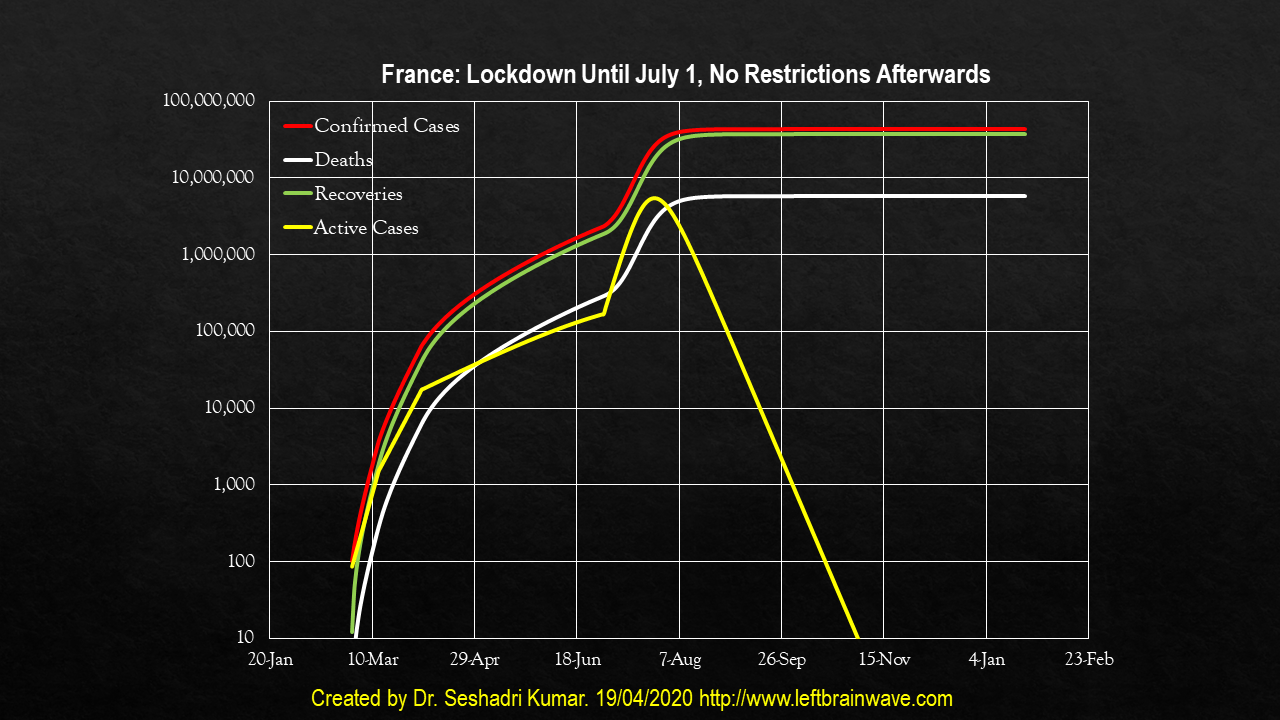 Slide Eight
09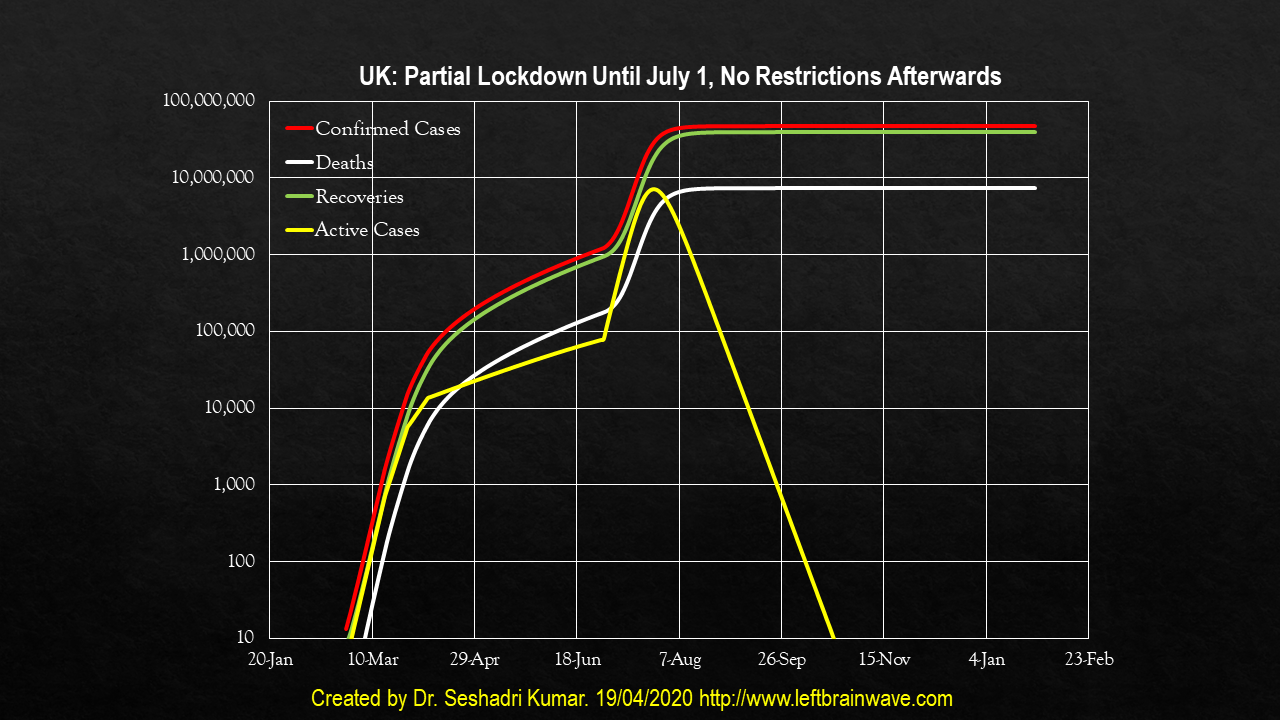 Slide Nine
10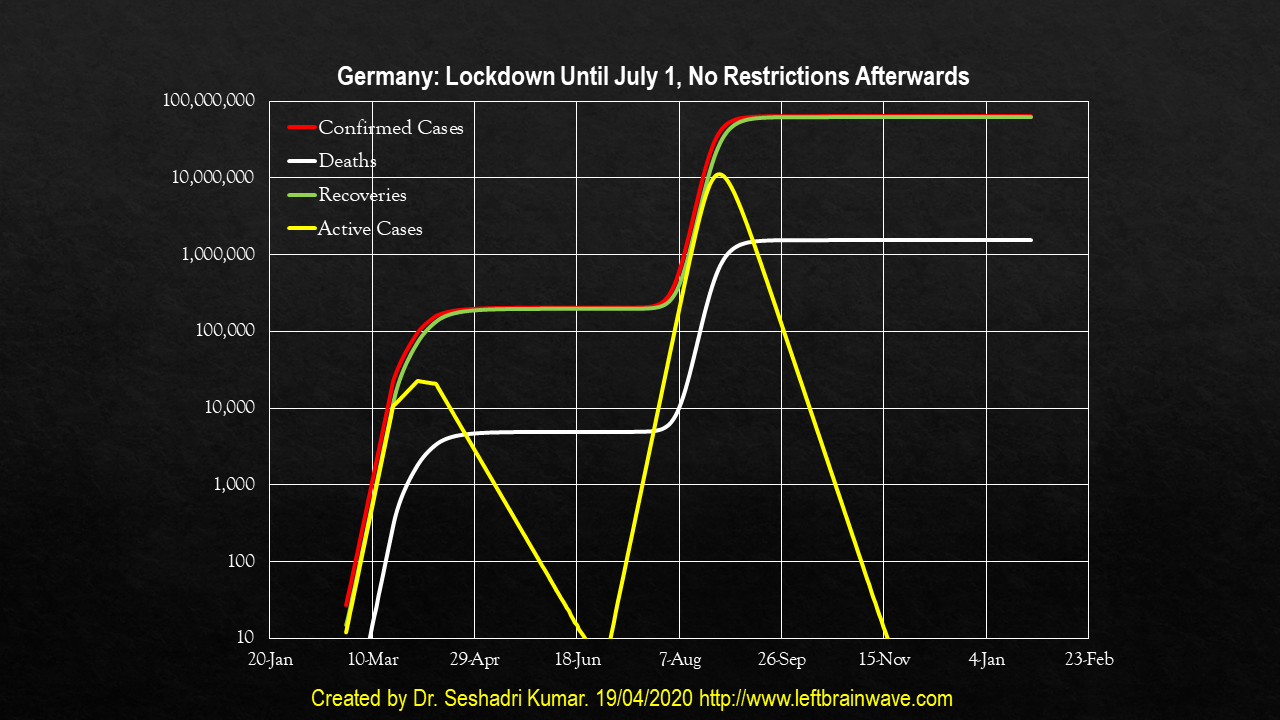 Slide Ten
11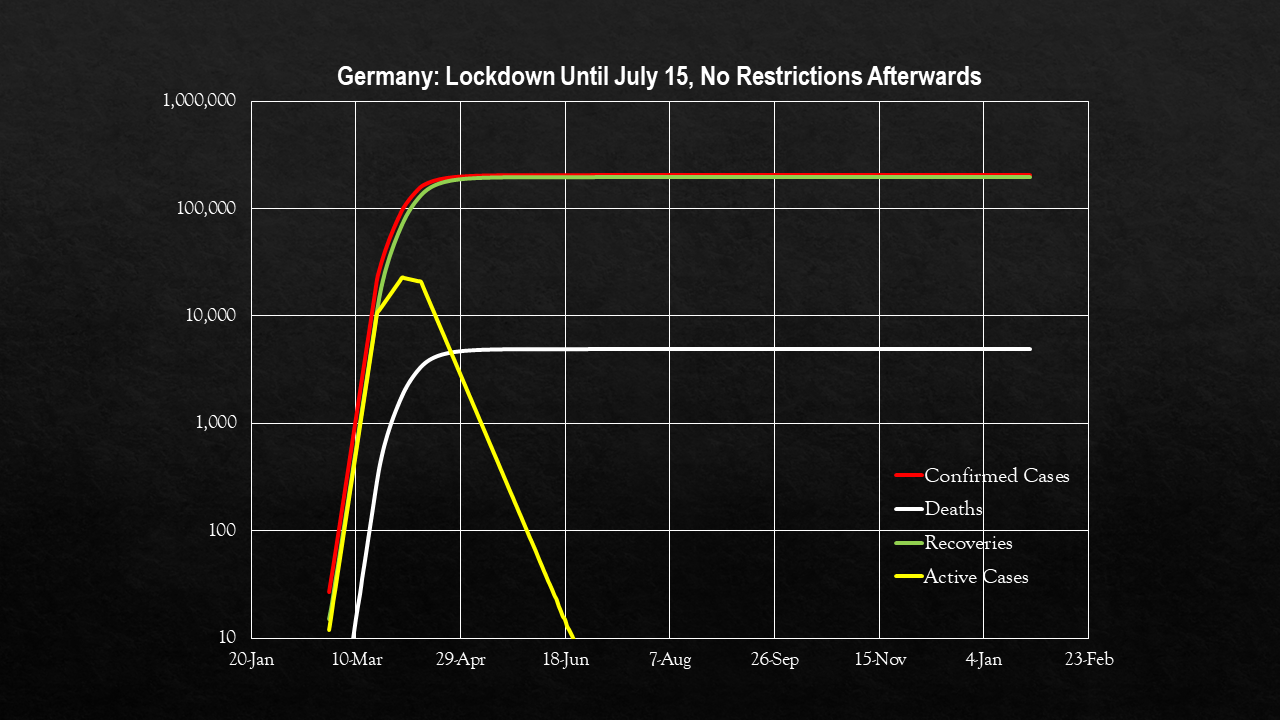 Slide Eleven
12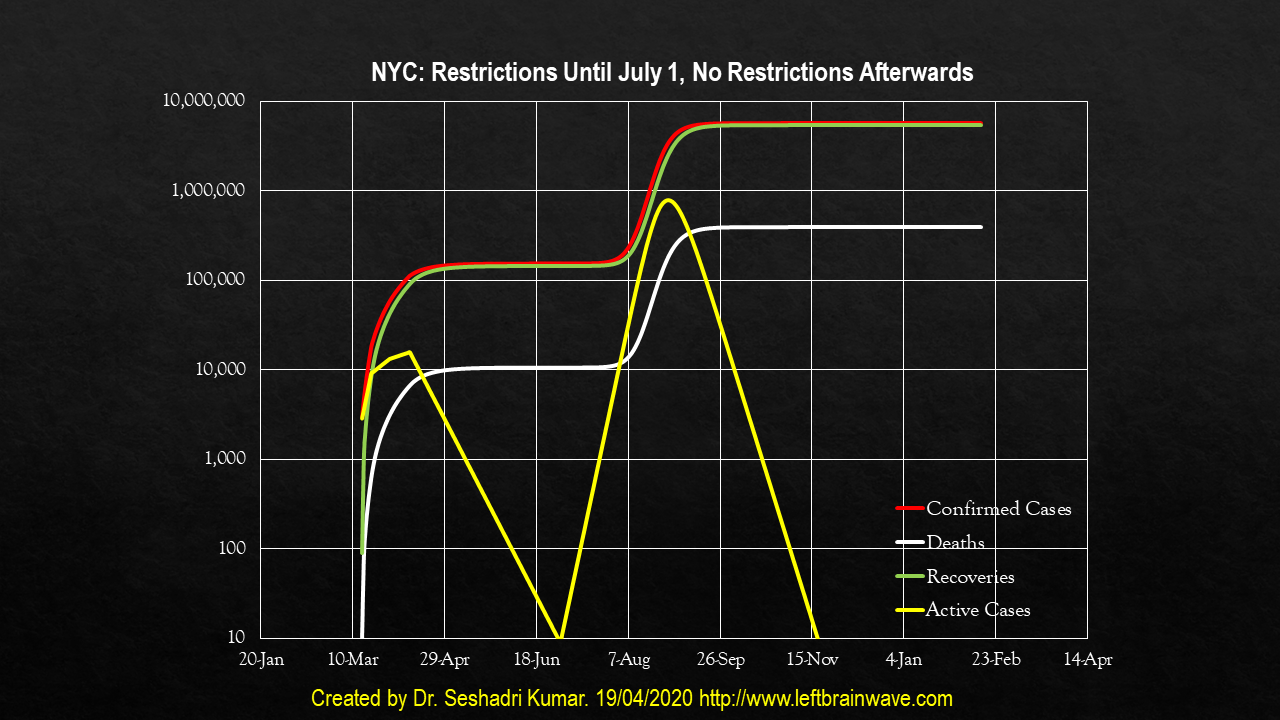 Slide Twelve
13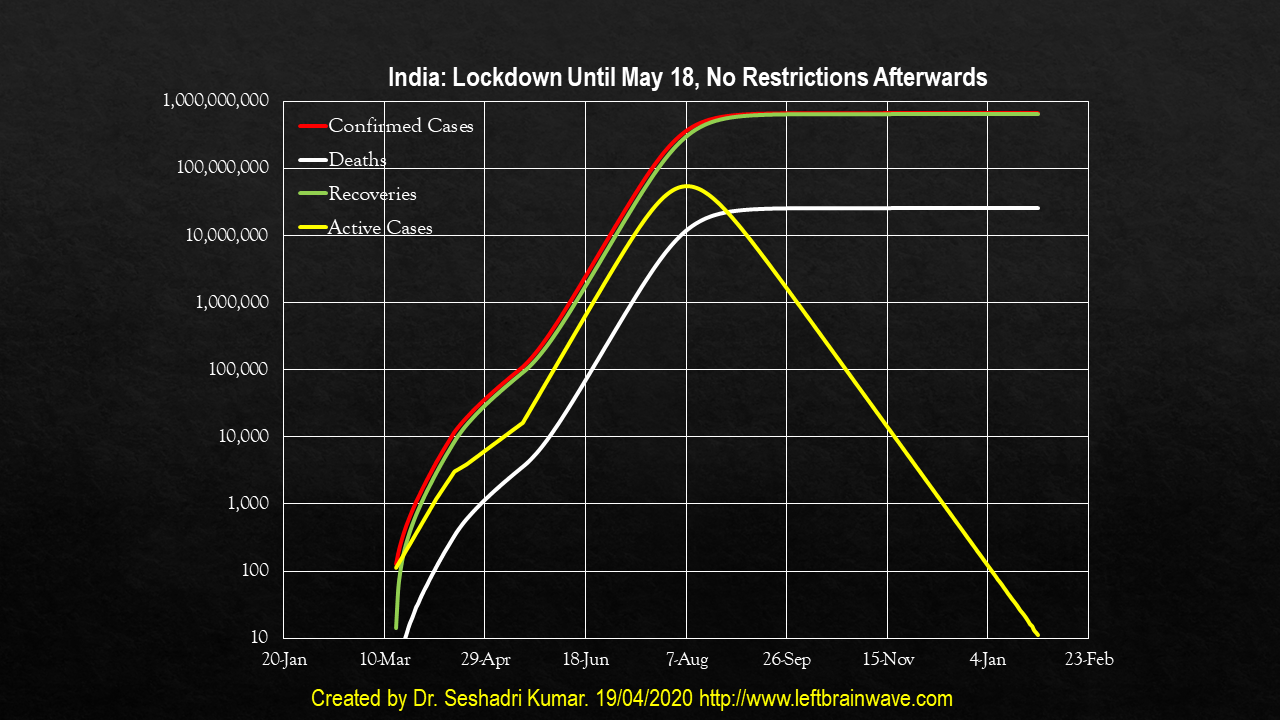 Slide Thirteen
14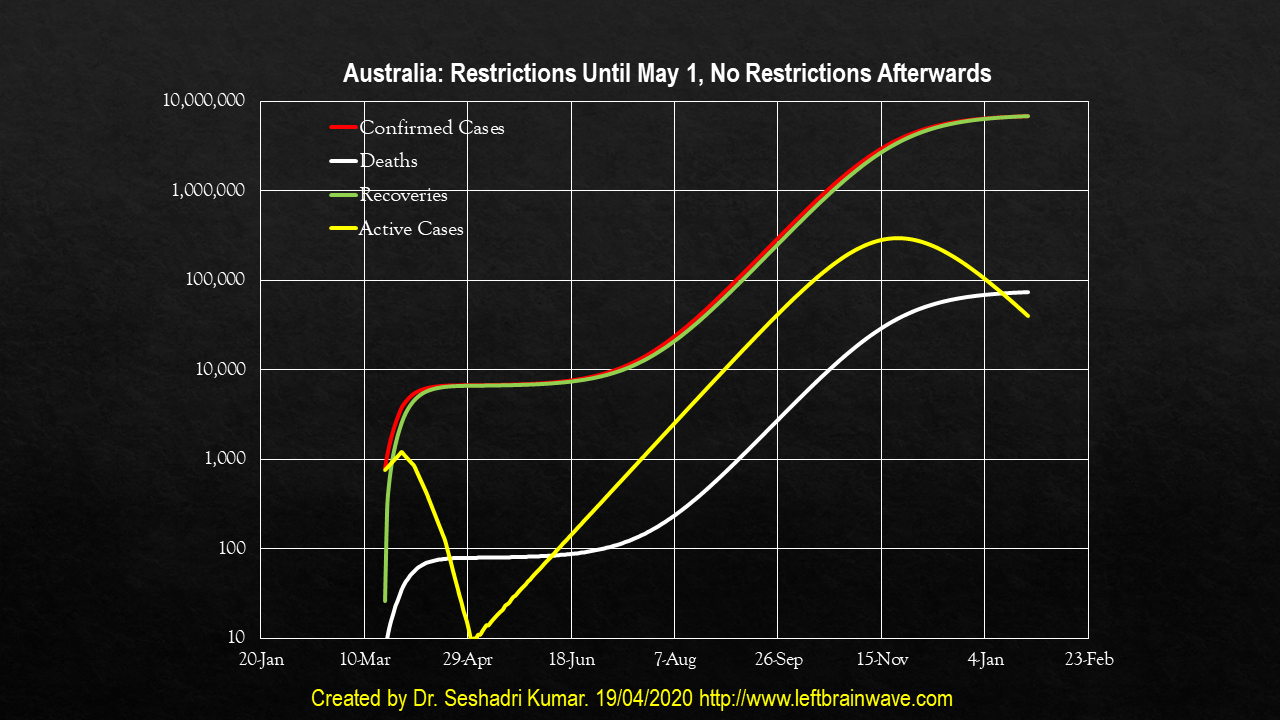 Slide Fourteen
15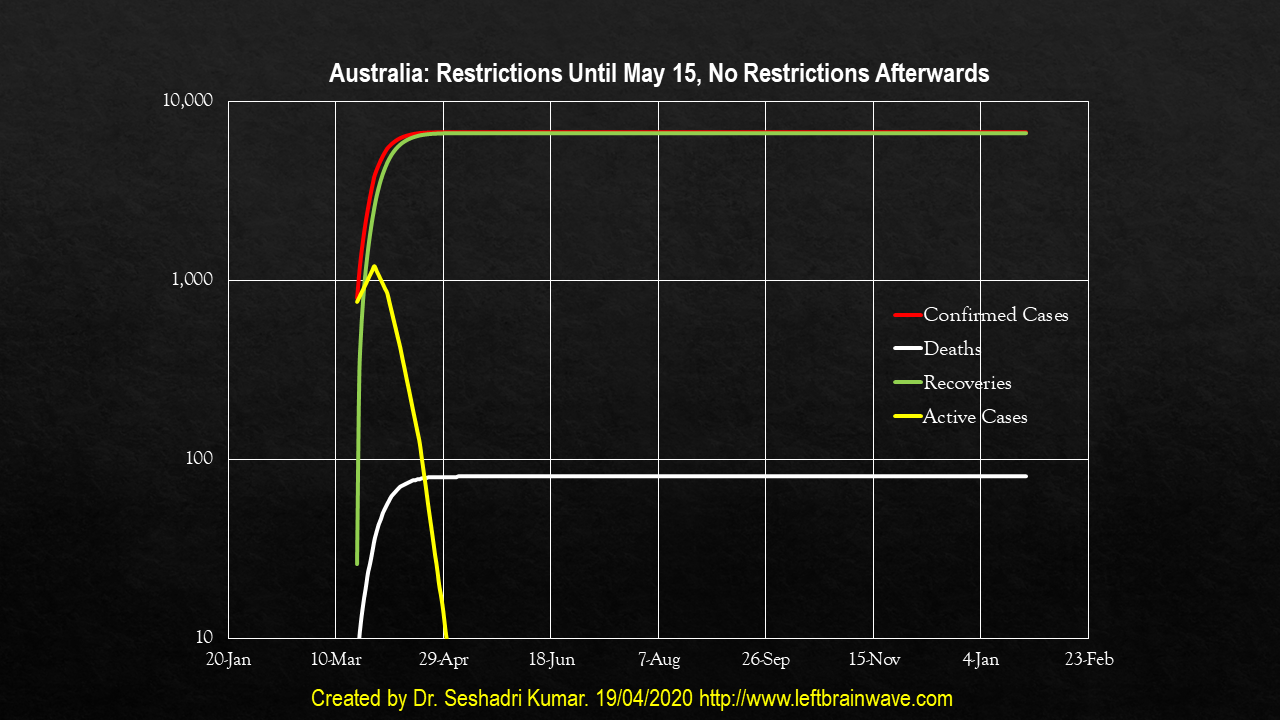 Slide Fifteen
16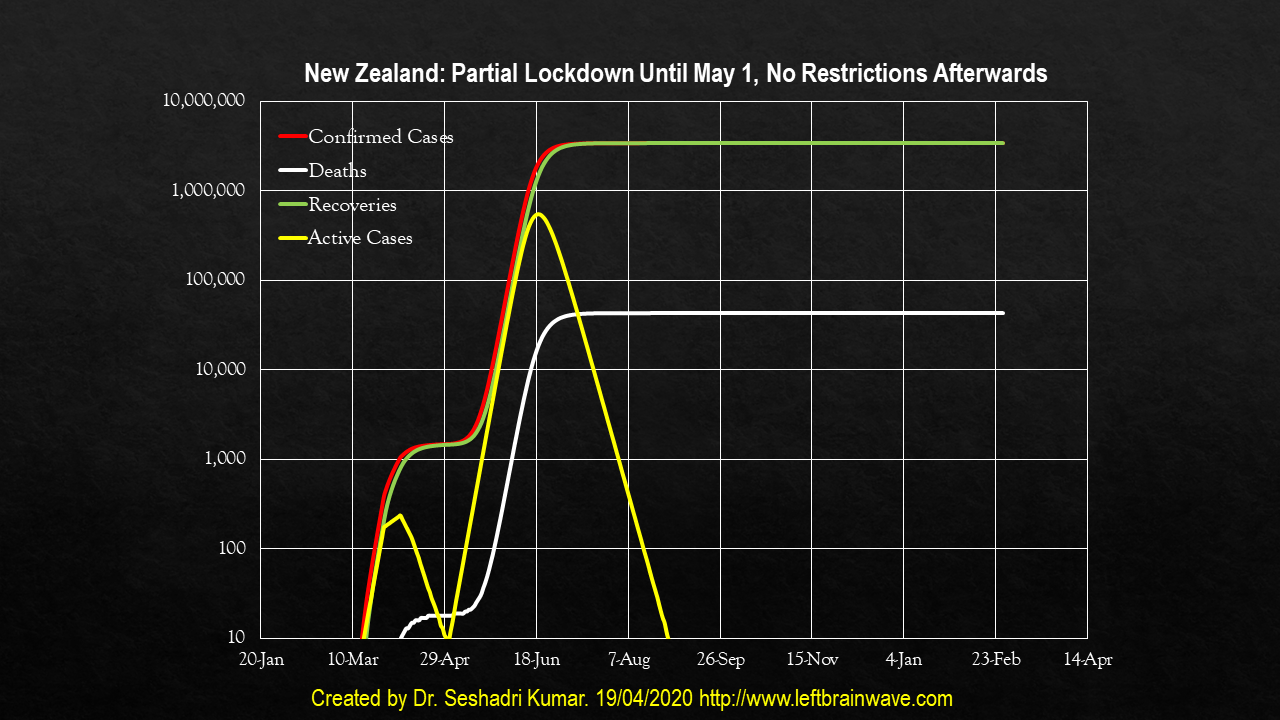 Slide Sixteen
17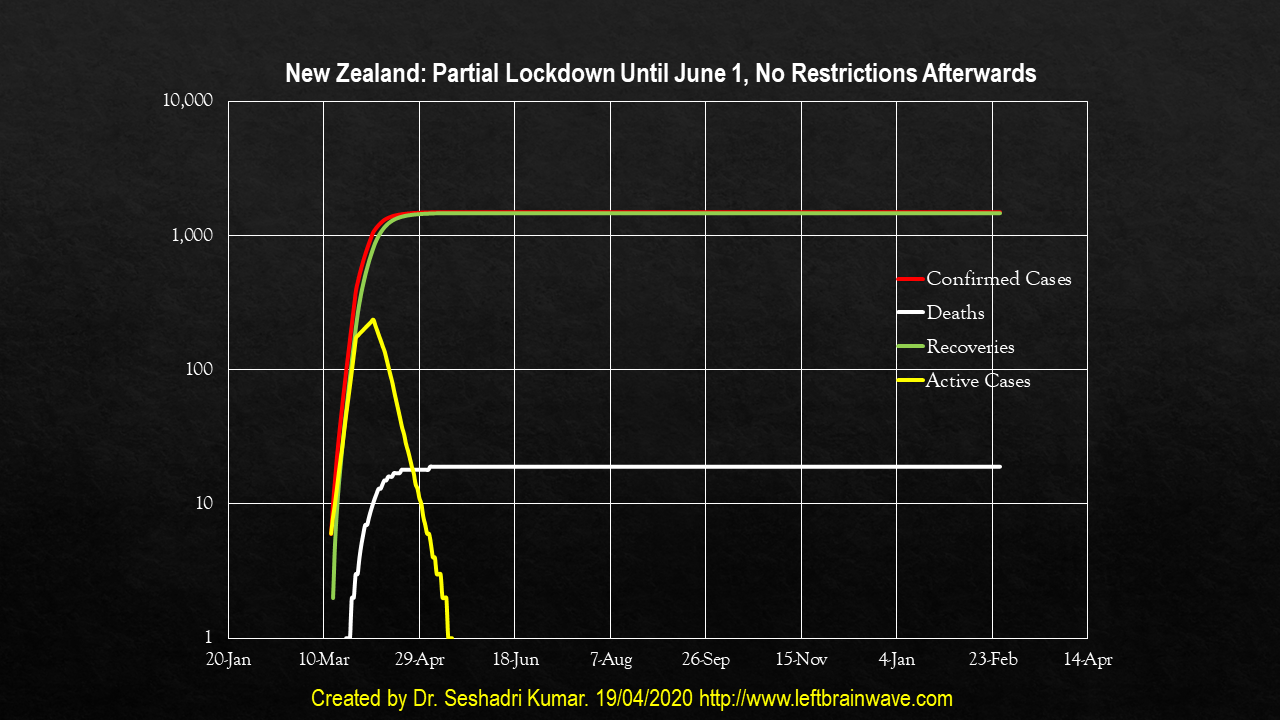 Slide Seventeen
18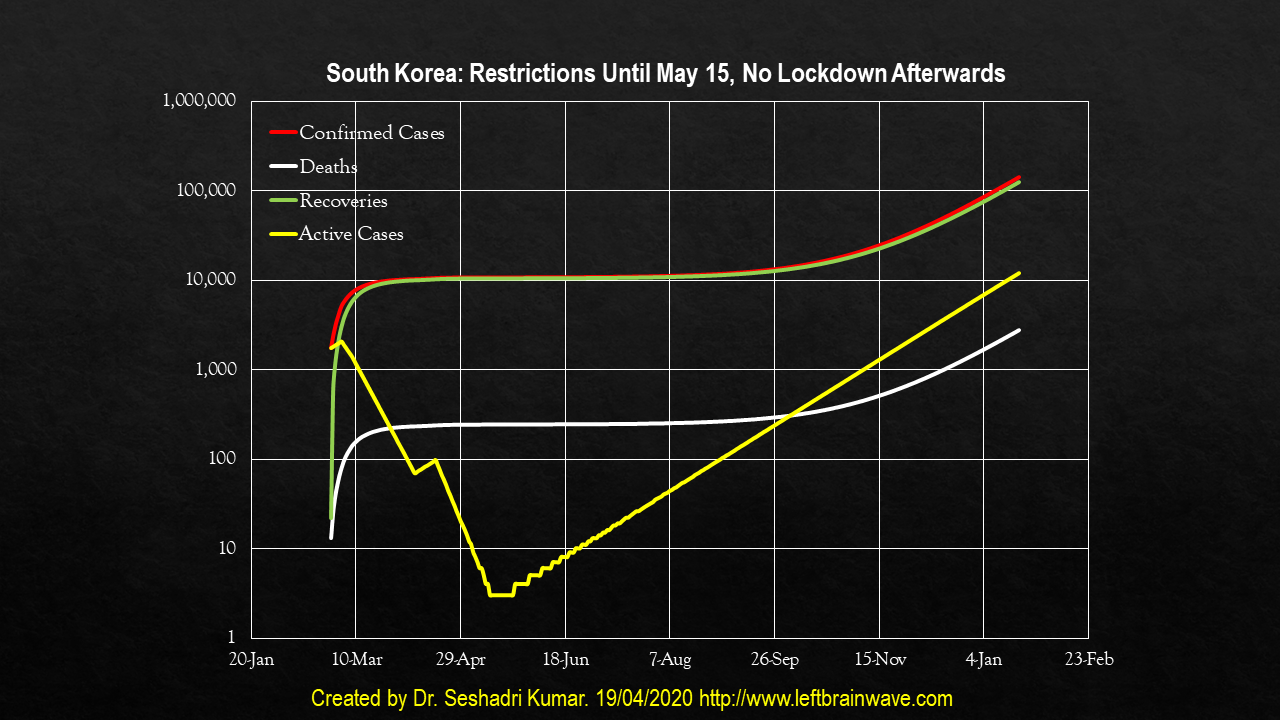 Slide Eighteen
19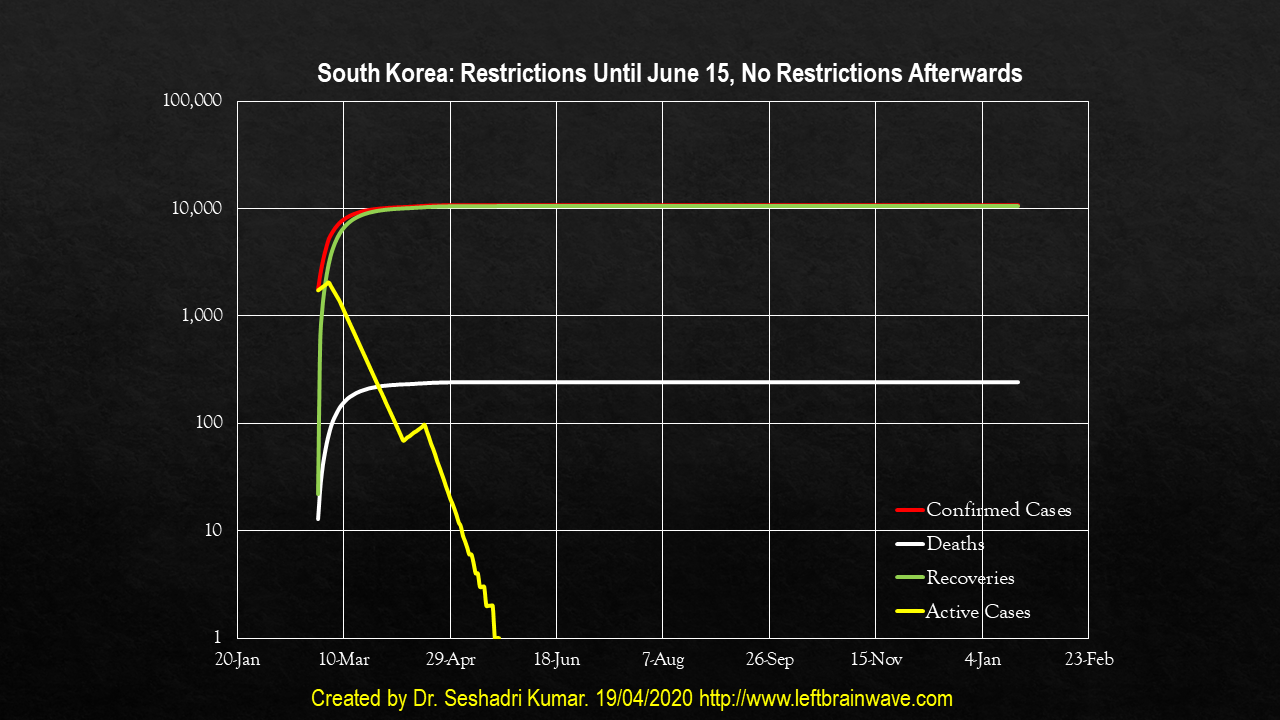 Slide Nineteen
20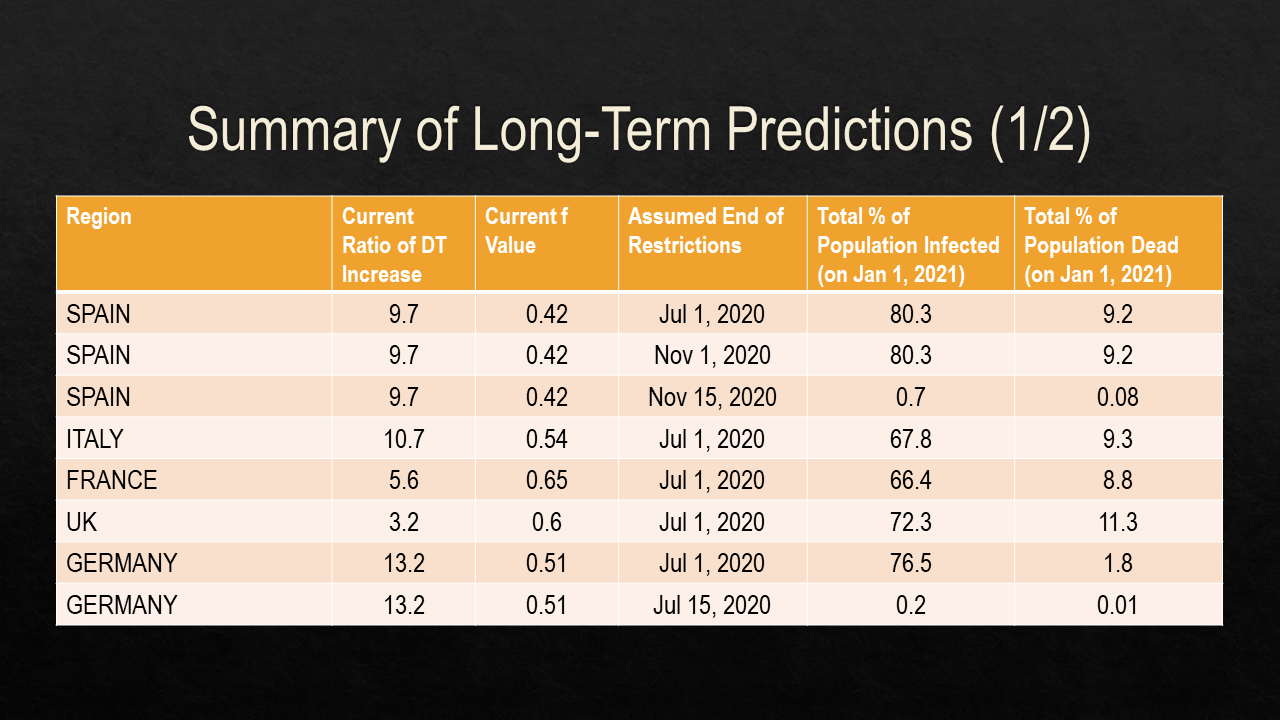 Slide Twenty
21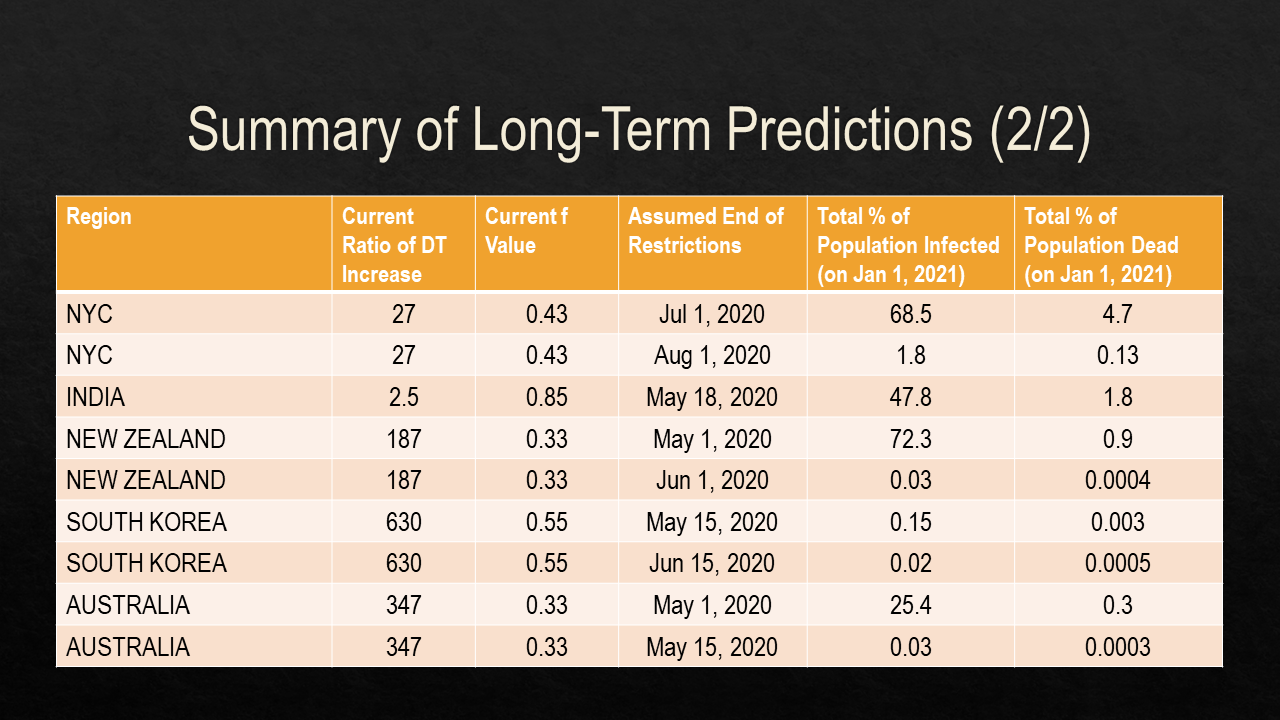 Slide Twenty-One
22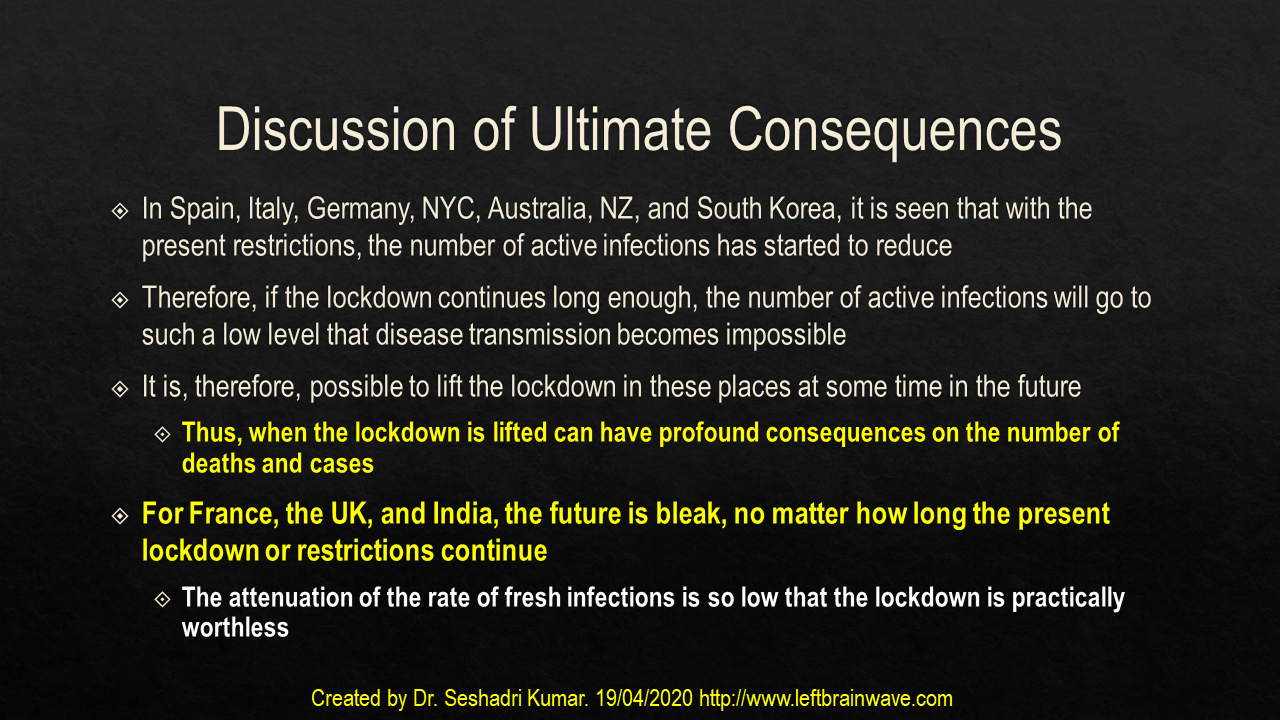 Slide Twenty-two
23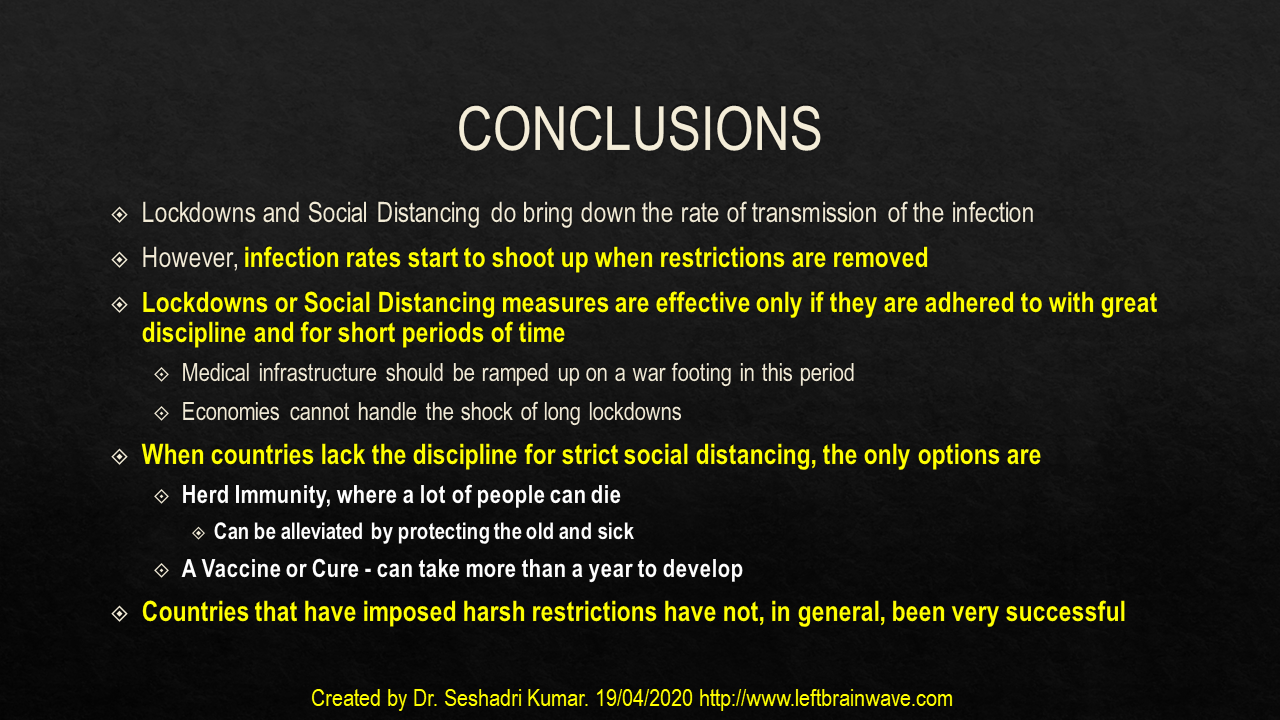 Slide Twenty-three
24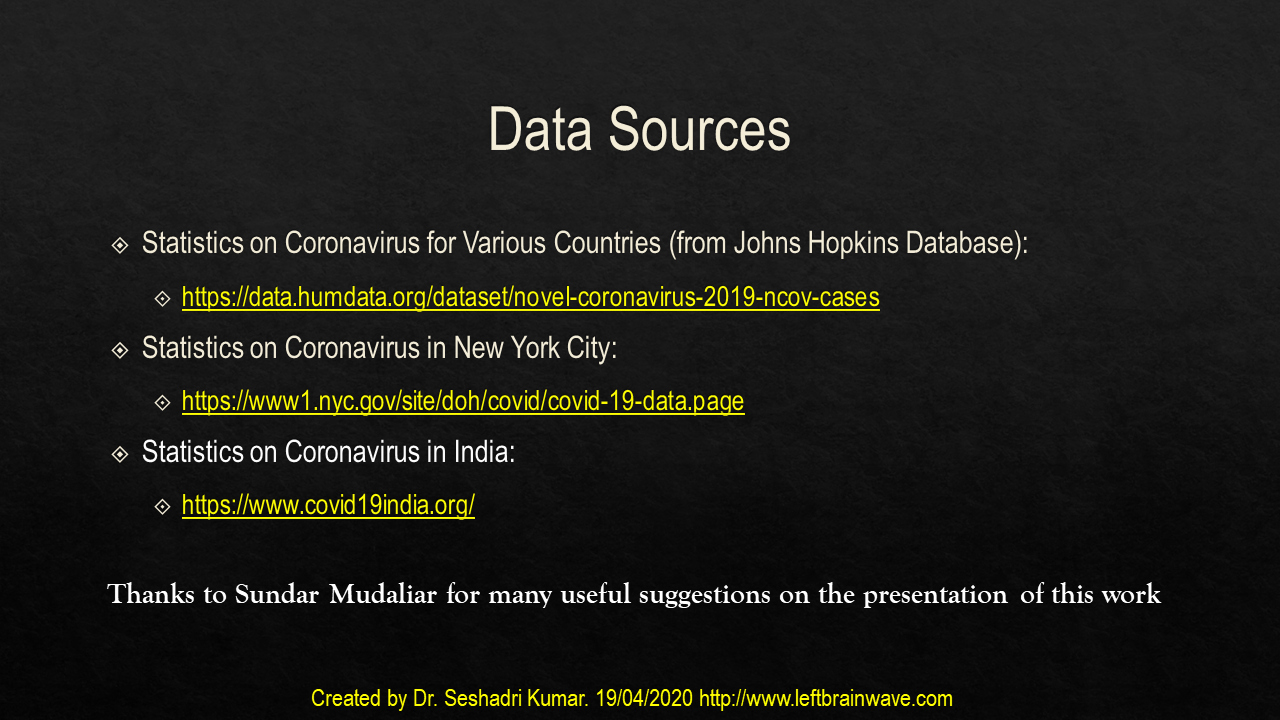 Slide Twenty-four
❮
❯
---